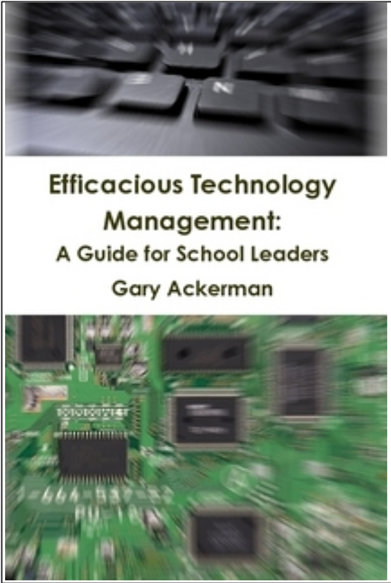 In 2018, Dr. Gary Ackerman, an educational technology specialist with decades of experience in K-12, community college, and faculty development released Efficacious Technology Management: A Guide for School Leaders under a Creative Commons license.
The each version of the book is formatted for US trade paperback printing. Multiple versions are available:
A printed version is available on Lulu.