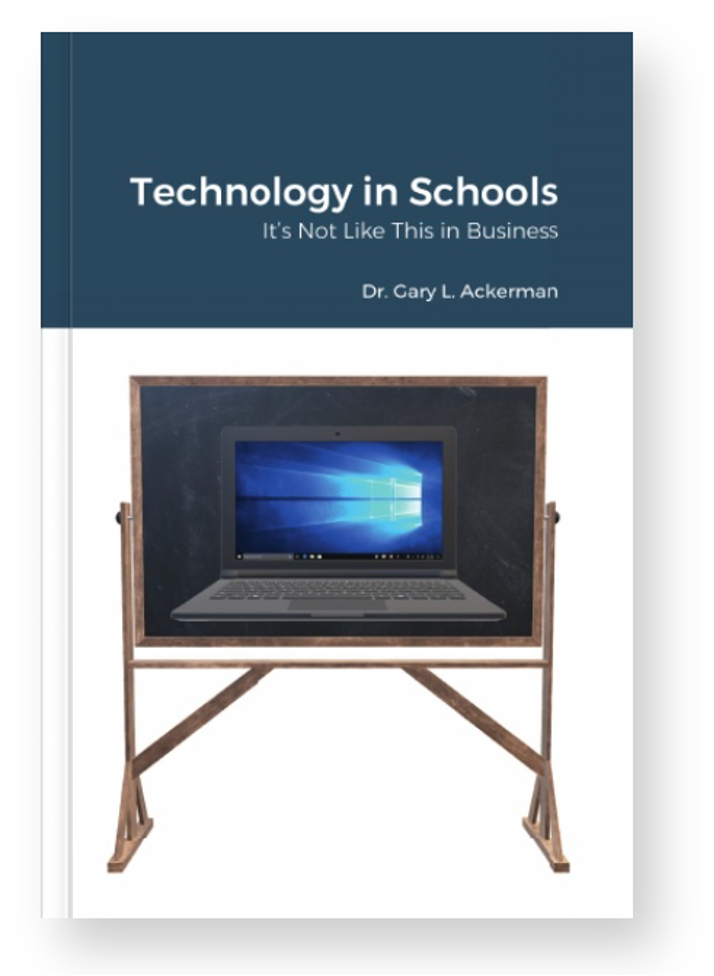 In 2022, I published:
Technology in Schools: Its Not Like this in Business
under CC-BY-NC license.

My purpose in writing this book is to give readers a view into the work of managing information technology in schools. IT professionals will notice differences (some nuanced and some significant) between the needs and expectations of IT users in business and IT in school. With the more complete and more accurate concept the nature of the computing environment necessary for successful schooling, which I intend to provide through this book, IT professionals will be better prepared to meet those needs. Educators will also benefit from this book by clarifying the nature of their IT needs and how these may be different from those that are familiar to IT professionals who are hired to work in your school.
Printed copies of the first version of Technology in Schools: It's Not Like This in Schools are available on Lulu.
Download an .odt version or a PDF version with the buttons below: